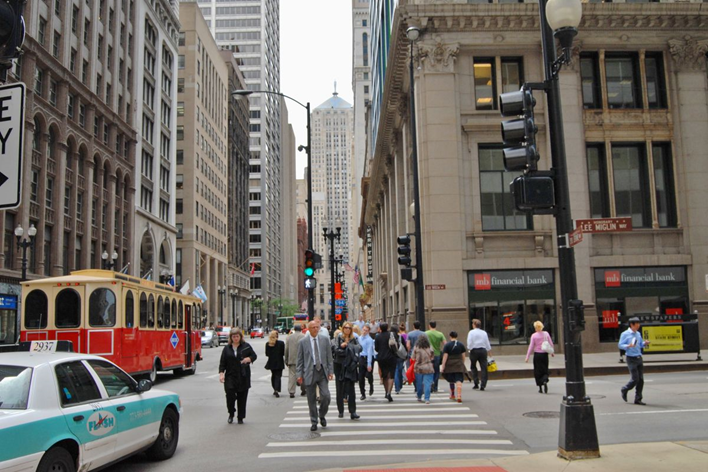 Chicago aims to be 'most accessible' city in the nation, Lightfoot says
By Sara Freund Jul 26, 2019, 4:49pm CDT
Over a period of two years, the city will install up to 100 new traffic signals with audible beeps or vibrations to help people with blindness or low vision to cross the street, according to the mayor's office. It's one step towards making transportation available to all, Mayor Lori Lightfoot said on Friday.
Just last year, there were only 10 crosswalks in the entire city with accessible pedestrian signals (APS) technology.

Lightfoot announced the initiative at Chicago Lighthouse, an organization that serves communities of blind, visually impaired, and disabled people.
"Chicago's mission is to be the most inclusive and accessible city in the nation, and that means building a transportation system that fully serves every resident," she said in a statement.

Both the Mayor's Office for People with Disabilities (MOPD) and Chicago Department of Transportation (CDOT) spearheaded the crosswalk initiative. Now, any new traffic signals, reconstruction projects, and modernizations must include APS.

In addition, CDOT and MOPD are working on a federally funded pilot project to develop best practices for the design and installation of APS. While some advocate for the method, it can be difficult to hear a beep or feel a vibration on a noisy downtown street or crosswalk located under L tracks. The study will examine six different types of intersections at sites including the Loop, university campuses, and six-legged intersections.